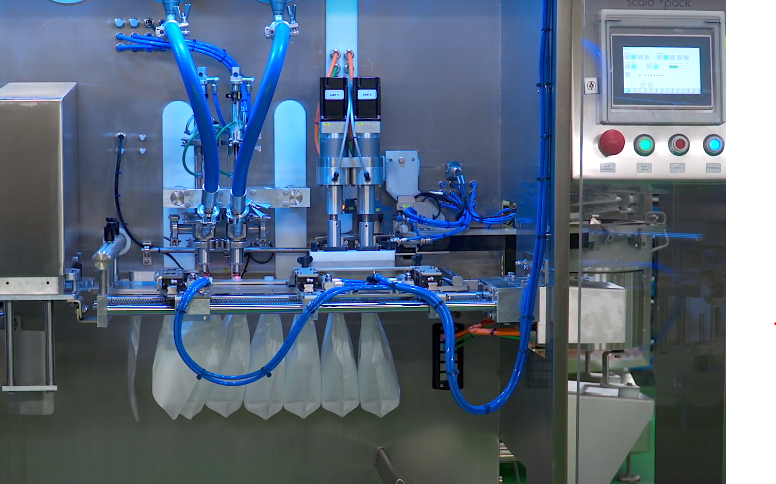 Monofiller Multihead 2
Monofiller Multihead 2
The Monofiller Multihead 2 is our premium machine that can fill up to 60 packs per minute through the spout. This machine is used in the food and non-food industry. It can handle high viscous products and products with particles.
High quality fill through the spout of the pouch
The Monofiller Multihead 2 is our automatic pouch filling through the spout and capping machine. It can fill top and/or corner spouted pouches.
It can be used for:
This machine can be custom designed and built with a range of different options according to your filling conditions, product(s) to fill and size of your pouch or your spout.
The Monofiller Multihead 2 is also available with outfeed conveyor and buffer station.
Performance
With a rate of filling going up to as much as 60 pouches per minute depending on the spoutsize and pouch dimensions, we can safely say this machine has a lot of potential for the future.