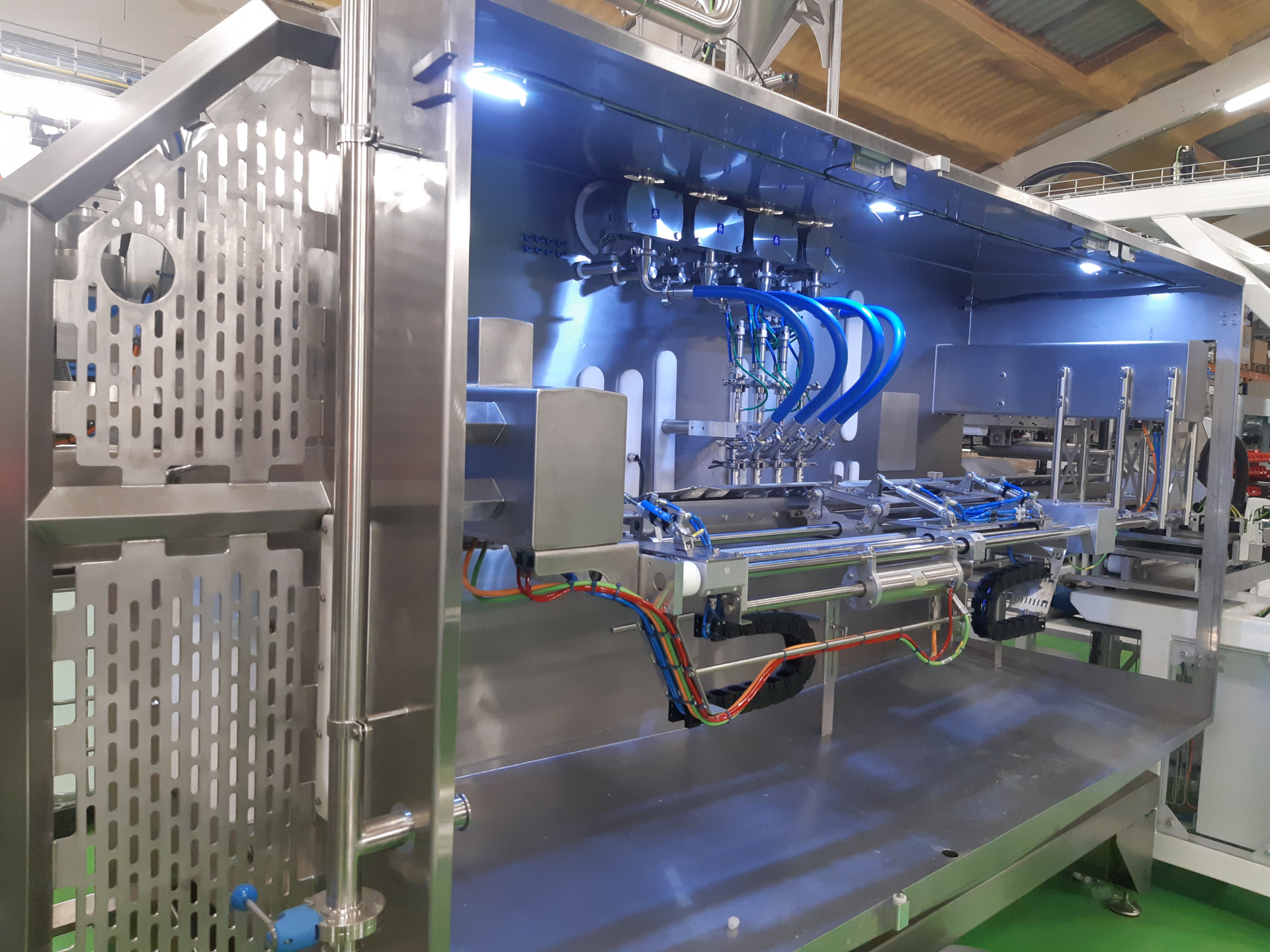 Monofiller Multihead 4
Monofiller Multihead 4
The Monofiller Multihead 4 is our automatic pouch filling through the spout and capping machine. It can fill top and corner spouted pouches.
Monofiller Multihead 4
The machine can be used for,
Food such as baby food, dips, hummus, sauces, peanut butter, honey, yoghurt, juices, alcoholic beverages.
Non-food such as gels, shampoo, lotions, soaps, conditioner, cleaners, softeners, automotive oils and adhesives.
This machine can be custom designed and built with a range of different options according to your filling conditions, product(s) to fill and size of your pouch or the spout inlet diameter.
The monofiller multihead 4 is also available with outfeed conveyor and buffer station.
Including insertor
For large volumes, Scaldopack can integrate the SI-60 spout insertor in the filling line. This allows to use unspouted pouches and thus reducing the cost of the filling operation. The spouts are inserted in the pouches and these spouted pouches are automatically fed into the Monofiller Multihead.