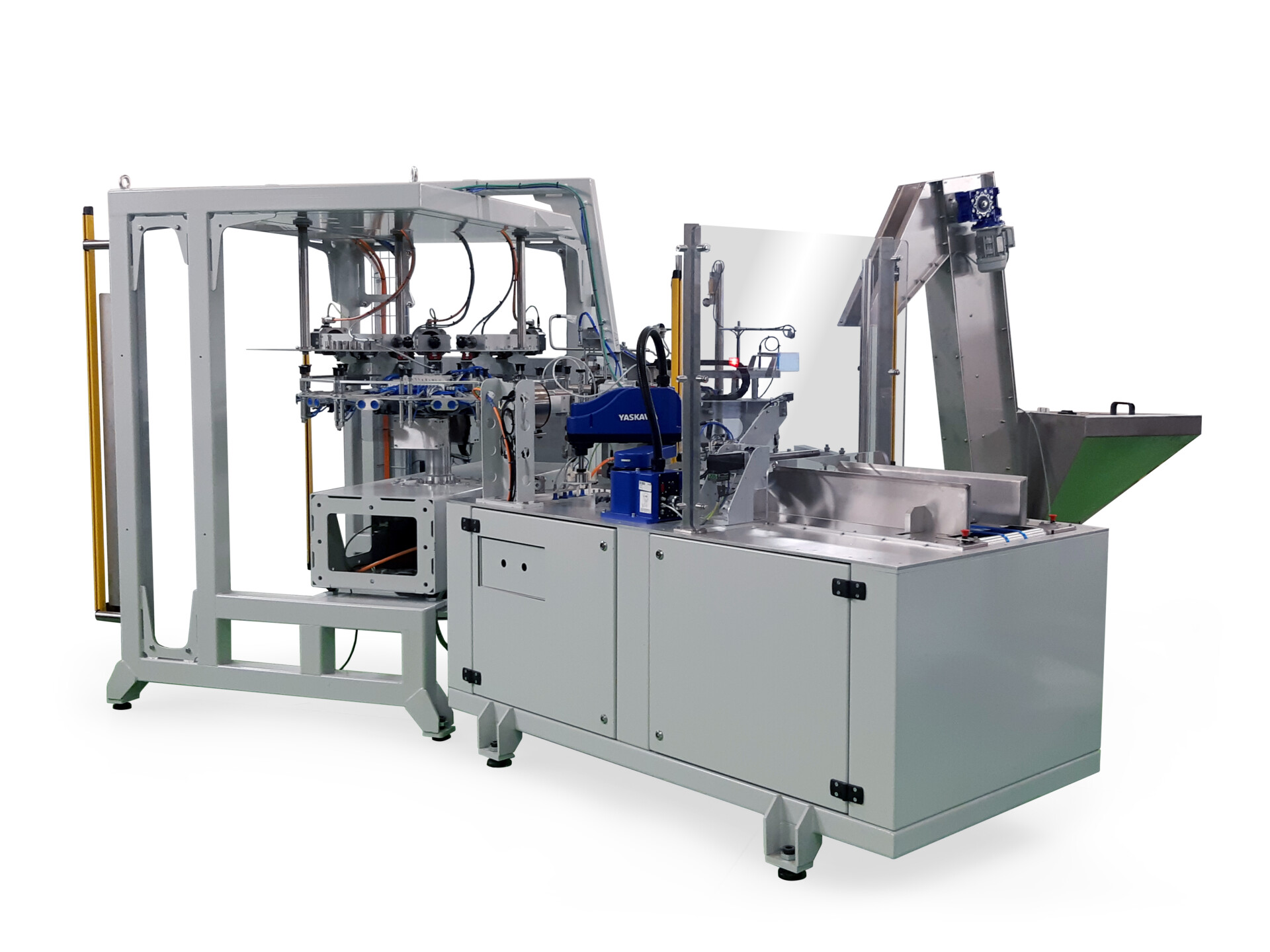 SI-60 – Spout Inserting machine
SI-60 – Spout Inserting machine
SI-60 is a servo driven, fully automatic spout inserting machine fitted for larger production plants. This thermal spout inserting machine is an industrial spout sealing machine for companies who need a machine with high production capacity.
The SI-60 is a high capacity spout inserting machine, set up to handle up to 60 spouts per minute.
Customizable machine
Not only do we build this machine on an advanced technological platform, but it is also possible to accommodate additional options or personalization according to your specific needs and wishes.
Fast and accurate spout inserter
The SI-60 spout inserter is made for sealing the spout to the pouch at high speeds and with high accuracy. By fixing the pouch and spout in the machine, we avoid having any spouts that are not well centred and aligned.
Any change, whether it be pouch format, spout size or moving the position of the spout from the centre to the corner of the pouch, is done in minutes rather than hours like it used to take. This machine decimates the time it used to take to make changes.
Possible spout position and pouch shape
Center, off center and corner spout inserter, special shapes of pouches are possible but can be subject to technical assessment.
Pouch shape – square, round or shaped. In some cases special tooling for handling certain shapes will be needed.
Options
Feeding on a rail system instead of using the out feed conveyor belt the pouches will be fed directly onto a plastic rail. We can also outfeed pouches flat onto a feeding rail.
Remote technical support possible.
Universal spout insertor sorting bowl to handle many different types of spouts on the same feeding system